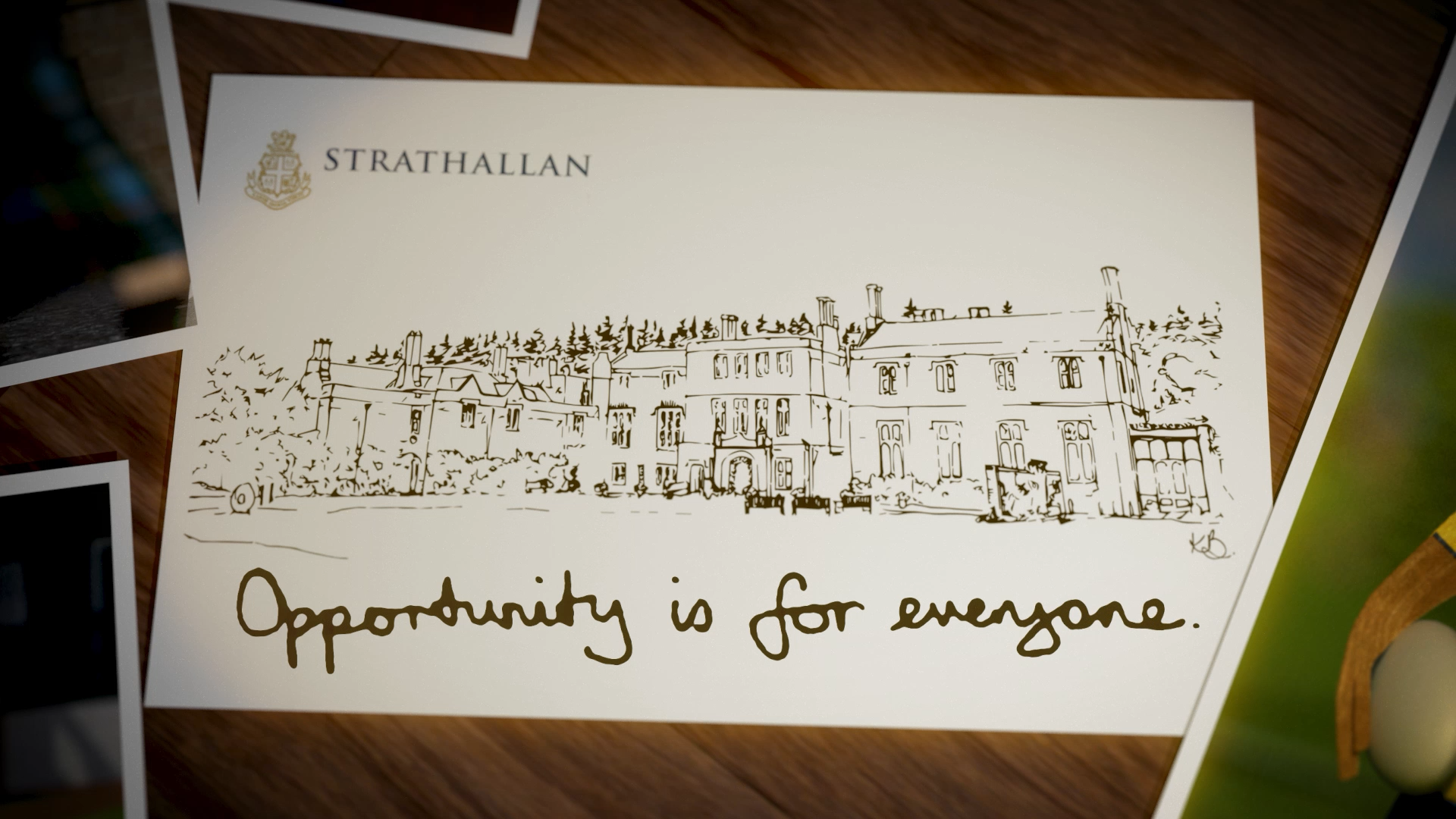 Creating Opportunities for Everyone
Everyone should have the opportunity to a first-class education and school experience. - Strathallan Alumni
Strathallan School has been doing education differently now for over a century. Our founder, Harry Riley, envisioned a school where pupils were known for who they are, education could be enjoyed, inclusive, and find character, talents and potential. Nowhere is this more impactful than for those who attend our school with support from a bursary.
I have seen up close how [bursary support] can transform the lives of the lucky recipients. - Strathallan Alumni
We believe a Strathallan education has the power to change the future for every one of our pupils. Bursary support means we can truly create opportunities for everyone to nurture their passions, realise their potential, and benefit from all the experiences our extraordinary school has to offer.
I shall forever be grateful to Strathallan for their appreciation of my family's position and [support] to finish my A levels successfully - Bursary Recipient
As demand for bursaries increases every year, we're ever more grateful for the kindness of our generous community. With your support, we can keep offering extraordinary opportunities for young people regardless of their family means. The generosity of our donors touches the lives of deserving young people and lays the foundations for a remarkable future.
It changed myself and my brother's life - Bursary Recipient